The Kraang
Vital Statistics
Species
Utrom
Gender
Male
Eye color
Yellow-green
The Kraang are a defect army of the Utrom. They serve Kraang Prime, and used robot suits wearing synthetic flesh and business suits to help them hide among the humans of Earth.
Appearances
Total appearances: 26.
Gallery
Toys
Action figures
LEGO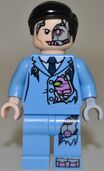 The set was an exclusive set sold only at the LEGO store at Rockefeller Center. The set inlcuded a member of the Kraang stuck to a sewer lid bearing the LEGO Teenage Mutant Ninja Turtles logo. The figure itself has a light-blue business suit, black combed hair, and revealing robot parts.
Kraang Lab Escape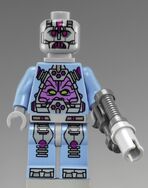 Shellraiser Street Chase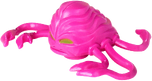 Kraang's Turtle Target Practice
References